The world's largest electric vehicle (EV) maker BYD plans to go upmarket by launching a premium sport-utility vehicle (SUV) to take on global marques like Mercedes-Benz and Land Rover.
Wang Chuanfu, founder and CEO of the Shenzhen-based carmaker, which counts Warren Buffett's Berkshire Hathaway among its backers, said at the company's headquarters on Wednesday that a production model under its new premium brand, Yangwang, will roll off the production line in the first quarter of 2023. The car will be priced at about 1 million yuan (US$141,140).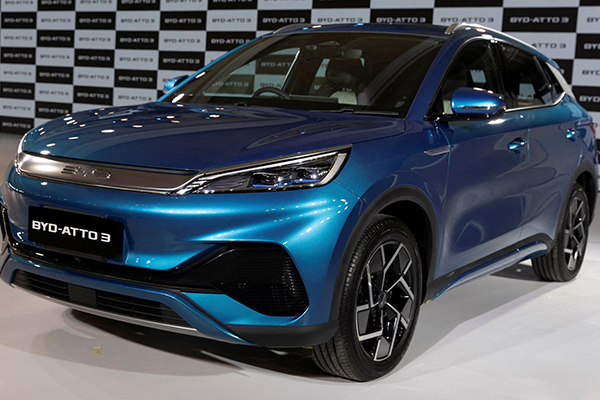 "BYD will build the 1 million yuan-level vehicles under the luxury brand with disruptive technologies and innovative products," Wang said, according to a company statement. "We will bring our car users an unprecedented experience."
The Chinese billionaire did not elaborate on the car's driving range or smart features, but industry sources with knowledge of BYD's development process said it would be an off-road SUV to challenge the likes of Land Rover's Discovery and Mercedes-Benz's G-class models.
In Mandarin, Yangwang literally means looking up at the skies.
The announcement came one day after BYD terminated a plan to spin off its semiconductor unit, calling off its listing on the Shenzhen Stock Exchange in favour of capitalizing on chip demand from the booming EV industry by investing in a chip foundry project in Jinan, the capital of eastern China's Shandong province.
"Luxury vehicles attract eyeballs and reflect a carmaker's design and manufacturing strength," said Gao Shen, an independent analyst in Shanghai. "BYD's plan to build luxury cars shows its confidence in becoming a global EV leader in terms of technology."
BYD dethroned Tesla as the world's largest EV assembler in the second quarter of this year.
The company extended its sales lead over Tesla in the third quarter as a growing number of Chinese drivers make the switch to battery-powered vehicles at the lower end of the price spectrum.
Unlike Tesla and its Chinese rivals – smart EV builders like Nio and Xpeng – which assemble and sell premium cars priced above 300,000 yuan, most of BYD's models are priced between 100,000 yuan and 200,000 yuan.
On October 29, BYD reported that its earnings for July to September jumped 350 per cent to 5.72 billion yuan from a year earlier.
BYD is looking to become a global player with plans to expand to a number of overseas markets. It launched the Atto 3 in Thailand in September, pricing the compact SUV with a driving range of 410 kilometers at US$30,984.