Recently, BYD Auto Industry Co., Ltd. (hereinafter referred to as "BYD") announced that it has reached a cooperation with Auto Nejma SA., a subsidiary of Hakam Family Group, a leading dealer group in Morocco, and will work together to provide Morocco with new energy passenger vehicles that are popular among consumers. . BYD and Auto Nejma held an online signing ceremony. The event was held in Shenzhen, the global headquarters of BYD, and Casablanca, the headquarters of Auto Nejma.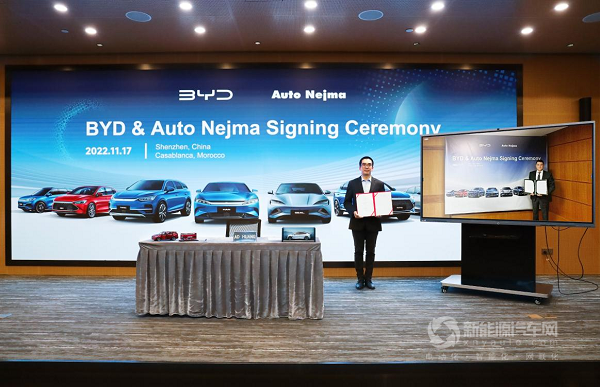 After 27 years of adhering to the green dream, BYD has fully mastered the core technologies of the entire industry chain such as batteries, motors, electronic controls and automotive-grade chips, and has become an enterprise that provides one-stop new energy solutions. At present, BYD's new energy vehicle footprint covers more than 400 cities in more than 70 countries and regions around the world; in the first half of 2022, BYD's new energy vehicle sales exceeded 640,000 units, a year-on-year increase of more than 300%. Recently, BYD announced that it has rolled off its 3 millionth new energy vehicle, making an important contribution to promoting green travel around the world.
Auto Nejma has a history of more than 50 years in the automotive industry and has a good reputation and professionalism in Morocco. Hakam Family Group and its subsidiary Auto Nejma uphold the corporate values of "Innovation, Excellence, Teamwork, Integrity, Respect" to provide guests with an unforgettable experience and strive to be the most respected mobility solutions provider in the market.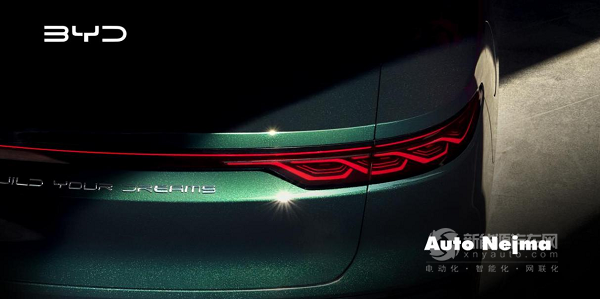 Huang Zhixue, general manager of BYD's Middle East and Africa Automobile Sales Department, said: "In 2017, witnessed by King Mohammed VI of Morocco, BYD and the Moroccan government signed a memorandum of understanding on the BYD-Morocco electric bus system, covering cloud rail, electric passenger In the future, we will join hands with Auto Nejma to release a variety of new energy passenger vehicles in Morocco, embrace electrification and intelligent transformation, and cool the earth by 1°C."
Adil BENNANI, General Manager of Auto Nejma, said: "We are very proud to introduce BYD, a well-known new energy vehicle brand. We are committed to investing in the coming months to make excellent electric mobility technology accessible to Moroccan consumers. This cooperation also It will be a milestone in the development of Hakam Family Group and Auto Nejma in the field of sustainable transportation."