BYD, China's largest maker of new energy vehicles, is building its own vehicle testing capabilities in addition to its vertical integration in components.
BYD broke ground on a comprehensive NEV testing facility in Nanning, Guangxi, southern China, on January 4 and it is expected to be operational in June 2024, according to a press release from the local government.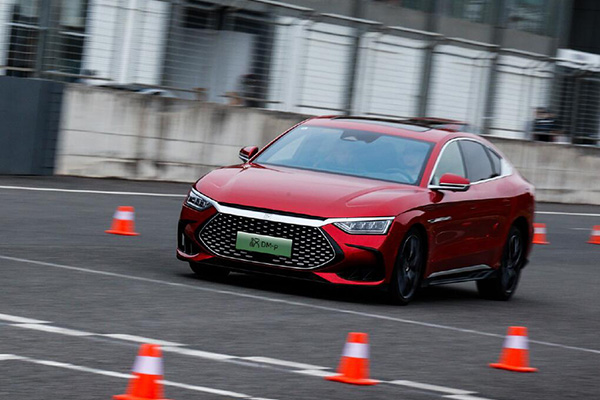 The project will be China's most comprehensive NEV testing facility with the world's pioneering anti-seasonal testing capabilities, according to the press release. The test site's anti-seasonal laboratory will be able to simulate winter conditions indoors and perform endurance testing of vehicles, as well as testing of chassis systems and high voltage systems, helping to shorten vehicle development cycles. The project is expected to cover an area of 6,000 mu, with a total investment of RMB 2 billion and a construction period of 2 years.
It will have 18 categories of test roads, including intelligent network-connected test roads, F2 level handling test roads, high-speed ring roads, endurance test roads and off-road tracks, as well as vehicle and component testing laboratories.
Upon completion of the project, the total length of the test road will be 90 km, and the high-speed ring road will have a design balance speed of 220 km per hour and a maximum speed of 300 km per hour.
The facility is expected to meet the vast majority of the needs of passenger cars and commercial vehicles on road testing, and will take into account the testing standards and regulations of different countries, regions and organizations, and can meet the standards of China, Europe and the United States.
BYD sold 235,197 NEVs in December, a new all-time high, bringing cumulative full-year 2022 NEV sales to 1,863,494 units, according to data previously announced by the company.
BYD ceased production and sales of vehicles powered entirely by internal combustion engines in March 2022 to focus on plug-in hybrids as well as pure electric vehicles.
In addition to China, BYD began expanding overseas markets with greater intensity in 2022.
In December, BYD sold 11,320 NEVs in overseas markets. The company first announced overseas sales figures for NEVs in July, and since then the figure has accumulated to 50,021 units.