Amid China's recently optimized COVID-19 management policy, the Spring Festival travel rush is buoying the country's passenger transportation sector, which had been hit hard by the pandemic in the past three years.
During the 40-day holiday travel period, which began on January, 7 and is expected to continue till February 15, road transportation has been witnessing a steady increase in passenger volume. To prepare for the travel rush season, Higer launched an after-sales service campaign, aiming to provide trouble-shooting and maintenance services on its buses & coaches as well as related consulting services for its customers across the nation.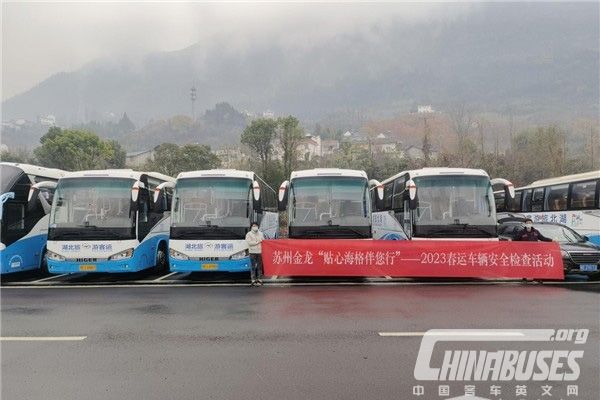 In 2021, Tianjin Huarong Passenger Transportation Co., Ltd. (hereafter referred to as Tianjin Huarong) purchased 34 units Higer buses, all of which have been providing commuting services for some well-renowned enterprises in Tianjin. This year, Higer buses will also shoulder the extra transportation tasks, providing more convenient services for many workers who will travel back to and from their hometowns.
According to Higer, it currently has over 100 after-sales service engineers and over 800 after-sales service stations across China, providing more customized and more timely after-sales services for its customers all over the country.