XPeng sharply cut the prices of all its models except its flagship SUV G9, which in Deutsche Bank's view suggests that fighting for volume takes priority for the electric vehicle maker, but that the move will take a hit to gross margins.
The price cuts for the XPeng range from RMB 20,000 to 36,000 ($5,320), with the flagship sedan, the P7, receiving the largest drop.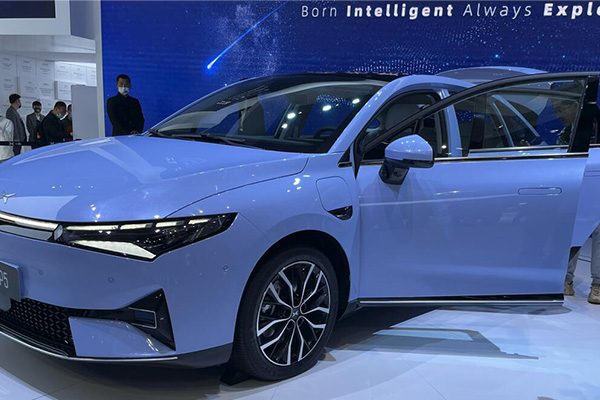 The move is a response to Tesla's price cuts and the company's recognition that it could win back some share from BYD through more aggressive pricing, Deutsche Bank analyst Edison Yu's team said in a research note sent to investors on Tuesday.
It is important to highlight that XPeng has offered discounts in the past few months, so these changes are not entirely incremental for customers, the team noted.
Although XPeng management has emphasized a strategic pivot to higher priced models in 2023, they are increasingly aware that to remain relevant in the market in the short term, they cannot allow demand for existing cars to fade entirely, the team said.
By fighting for volume, XPeng's gross margin will take a hit because costs have not fallen materially, Yu's team said.
"Based on our estimates, XPeng will be generating zero or negative gross margin on G3i/P5 sales for 1Q with relief potentially coming later in the year if battery input prices come down," the team wrote.
This would suggest a downside to consensus expectations on margin for the first quarter and full year of 2023, the team said.
The XPeng P7's margin will naturally fall, but later this quarter the model will be updated with new technology and designed with a better cost structure, Yu's team said, adding that pricing for the model is expected to recover after this update, with the existing version to get phased out.
Overall, Yu's team believes the price cut is a sensible move, as XPeng can now afford it, given that it ended the third quarter with RMB 35 billion in net cash and plans to reduce R&D spending this year with less than RMB 3 billion in capital expenditure.
Some of XPeng's lower-tier competitors, such as Neta and Leapmotor, will face greater challenges this year as their gross margins are already negative and losing demand momentum, the team noted.
XPeng's move yesterday is the biggest adjustment it has made to its product sales system since it significantly reduced the number of versions of its available models on 19 November 2022.
The move is XPeng's normal price adjustment as its vehicle production costs have fallen, a spokesperson told CnEVPost yesterday.
Previously, on January 6, Tesla sharply cut the prices of all its China-made models in an attempt to boost demand for its electric vehicles in the Chinese market. Subsequently, there were media reports that Tesla had regained a significant number of new orders.
On 13 January, Huawei-backed AITO announced price cuts on its two models, the M5 and the M7, becoming the first local car brand to follow Tesla's move.
AITO's price cut is around RMB 30,000, as demand for its models is lost to the Tesla Model Y, Yu's team noted.