As a large number of car companies in China are offering huge subsidies or price cuts, BMW is offering more than 100,000 yuan ($14,360) off its all-electric model, the i3.
For the BMW i3 eDrive35 L, which currently has a guide price of RMB 353,900, the cost after discounts is RMB 248,000. Consumers will also receive an additional RMB 6,000 subsidy if they trade in their vehicles.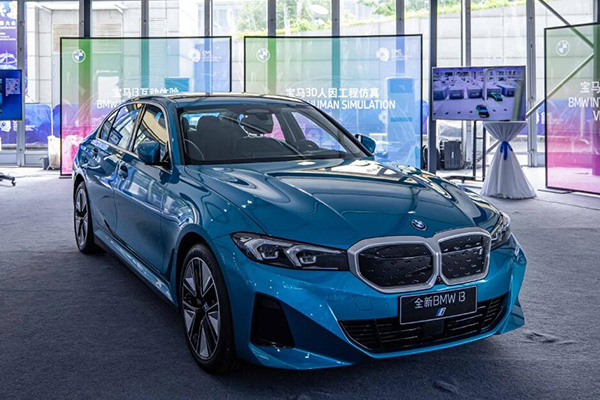 BMW officially made the BMW i3 available in China on March 31, 2022, when only one version, the BMW i3 eDrive35L, was offered, and only for the Chinese market.
BMW's suggested retail price for the BMW i3 eDrive35L at the time was RMB 349,900, and its website currently displays a suggested retail price of RMB 353,900.
On February 20, BMW announced the launch of the BMW i3 eDrive40L in China, offering two versions with starting prices of RMB 383,900 and RMB 413,900 respectively.
The BMW i3 eDrive40L is the premium model of the BMW i3 with better performance and a longer range.
Notably, in late November last year, a media report said that Chinese consumers were offered discounts of RMB 80,000-100,000 by dealers when purchasing the BMW i3.
There were even dealers offering discounts of RMB 105,000, equivalent to a 30 percent discount, bringing the vehicle's selling price down to around RMB 245,000.
These deals seem to have worked to boost sales in the past few months, as the BMW 3 Series BEV, or BMW i3, sold 2,976 units at retail in China in February, placing it as No. 8 on the list of high-end sedans with a starting price above RMB 300,000 in China.