September 6, 2023, Guangdong, China, A batch of Shaanxi Auto & Linyu mixer trucks head south for delivery, contributing to customer's business development.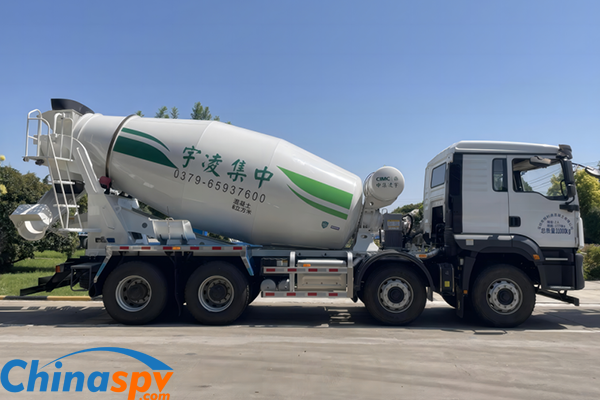 The destination for this batch of vehicles is Shenzhen, Guangdong. The customer is a comprehensive construction industry service provider with a strong presence in industries such as ready-mix concrete, cement, slag powder, sand, and gravel. Over the years of cooperation with Lingyu, they have built deep trust and synergy. They have accumulated nearly a hundred Lingyu products, and this order for 30 mixer trucks will also be delivered in batches.
These mixer trucks are built on the Shaanxi Auto M3000S chassis with an increased fuel tank capacity. They are equipped with a new, high-powered Weichai engine, FAST transmission, and Hande axles, providing a balance between speed and power. These trucks deliver strong performance and improved fuel efficiency. They feature imported Grammer multi-functional driver seats to reduce driver fatigue during long journeys.
In terms of the mixer assembly, Lingyu employs innovative high-level design solutions. The lower center of gravity of the tank body enhances safety during driving. High-strength, wear-resistant steel combined with wear-resistant blades and a multi-phase mixing mode ensure fast loading and unloading with lower residue. An intelligent operating system makes operations convenient and efficient, reducing the labor intensity of operators.
Currently, all 30 Shaanxi Auto & Lingyu mixer trucks have arrived in Shenzhen.