September 6, 2023, China, On August 30th, Jiangling Group's Party Secretary and Chairman, Mr. Qiu Tiangao, received a delegation from Isuzu Motors Ltd. The two sides engaged in in-depth discussions regarding further strengthening cooperation, expanding business areas, and promoting technological innovation.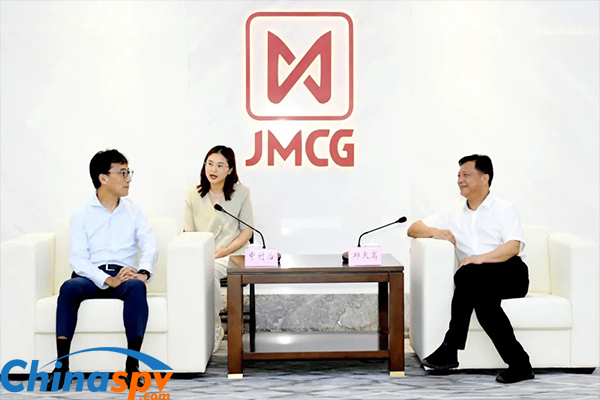 Mr. Qiu Tiangao briefly reviewed the history of cooperation between Jiangling Group and Isuzu and provided an in-depth analysis of the Chinese automotive market and future development trends. He emphasized that Isuzu is an important partner for Jiangling Group, and over the years, the two companies have complemented each other in terms of technology and management. They have also continued to deepen their product variety and product quality, earning a good reputation and gaining recognition from customers.
Mr. Qiu Tiangao pointed out that China is the world's largest automotive market and the largest new energy vehicle market globally. Faced with the coexistence of opportunities and challenges in the Chinese automotive market, he expressed the hope that both sides would closely follow the rapidly changing market conditions, based on insights into market demand and future trends. He called for joint planning and layout for the future to create a broader space for development.
Mr. Nakamura expressed Isuzu's strong commitment to its cooperation with Jiangling Group and its dedication to providing high-quality products and services to Chinese customers. In the face of the rapidly developing Chinese automotive market, Isuzu recognizes China's significant progress in the aspect of the automotive industry. This year marks the tenth anniversary of the establishment of Jiangxi Isuzu Automobile Co., Ltd. Mr. Nakamura expressed his desire for both sides to engage in more cooperation in areas such as new energy vehicles and intelligent connectivity. He emphasized the importance of formulating longer-term plans and jointly promoting the rapid development of Jiangxi Isuzu Automobile Co., Ltd.