Leapmotor continued to see strong deliveries last month, albeit down slightly from July's record high. The company delivered 14,190 vehicles in August, the second-highest record behind July's 14,335.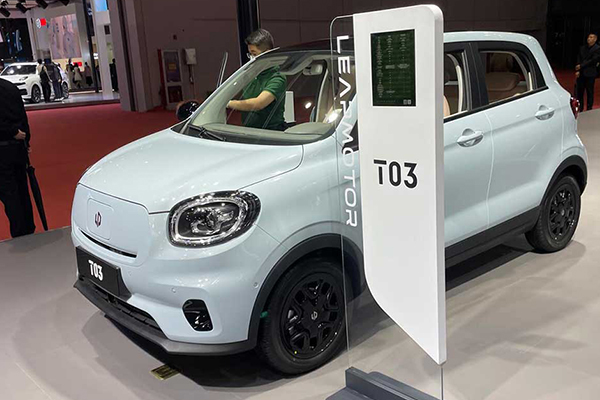 The delivery was up 13.29 percent from 12,525 vehicles in the same month last year but down 1.01 percent from July.
The Leapmotor C11 series delivered more than 10,000 units. That means the SUV contributed more than 70 percent of Leapmotor's deliveries in August. From January through August, Leapmotor delivered 73,027 vehicles, down 4.62 percent from 76,563 units in the same period last year.
Founded in 2015, Leapmotor's models on sale include the mini EV T03, the coupe model S01, the flagship SUV model C11, and the flagship sedan C01.
The C11, which went on sale on September 29, 2021, and the C01, which went on sale on September 28, 2022, are Leapmotor's flagship models, aiming for a range of 150,000 yuan to 300,000 yuan. The company's previous sales were largely contributed by the T03, a cheap EV, which has led Leapmotor to be seen as a budget EV maker.
The company's deliveries plummeted in the second half of last year, and in an effort to turn around weak sales, Leapmotor released the C11 extended-range electric vehicle (EREV) on March 1, targeting a larger market.
On August 1, Leapmotor cut the price of the C01 and the BEV version of C11 by as much as RMB 20,000 in response to increasing competition in China's EV market.