Li Auto saw another record month of deliveries, although the growth rate slowed due to capacity bottlenecks. Li Auto delivered 34,914 vehicles in August, up 2.29 percent from July and up 663.82 percent year-on-year.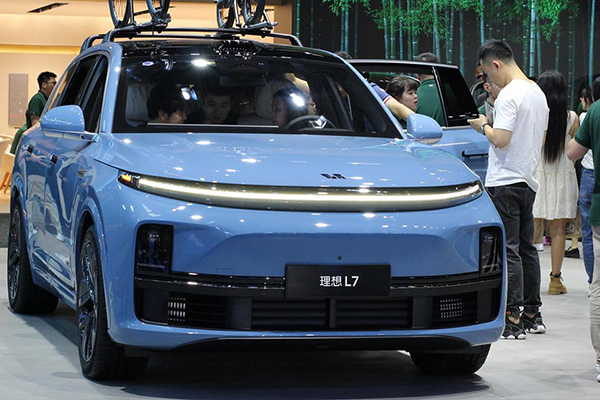 Li Auto's current models on sale include the five-seat Li L7, and the six-seat Li L8 and Li L9, which are all extended-range electric vehicles (EREVs), essentially plug-in hybrids. In August, deliveries of the Li L7, Li L8 and Li L9 all exceeded 10,000 units. In the first eight months of the year, Li Auto delivered 208,165 units, an increase of 176.10 percent year-on-year.
In the January-August period, Li Auto's market share in China for new energy vehicles (NEVs) of RMB 300,000 and above exceeded 30 percent.
Since April this year, Li Auto has been the No. 1 seller of premium internal combustion engine and new energy SUVs in China for five consecutive months.
Li Auto plans to officially launch its first battery electric vehicle (BEV) model, the Li Mega, in December, with show cars of the model available in stores in January next year and deliveries starting in February, it announced at the Chengdu auto show that began late last month.
The Li Mega will break the traditional perception that premium EVs cannot be a breakout product and truly exceed user demand. Li Mega will help Li Auto realize its goal of becoming China's best-selling premium car brand in 2024, the company said.